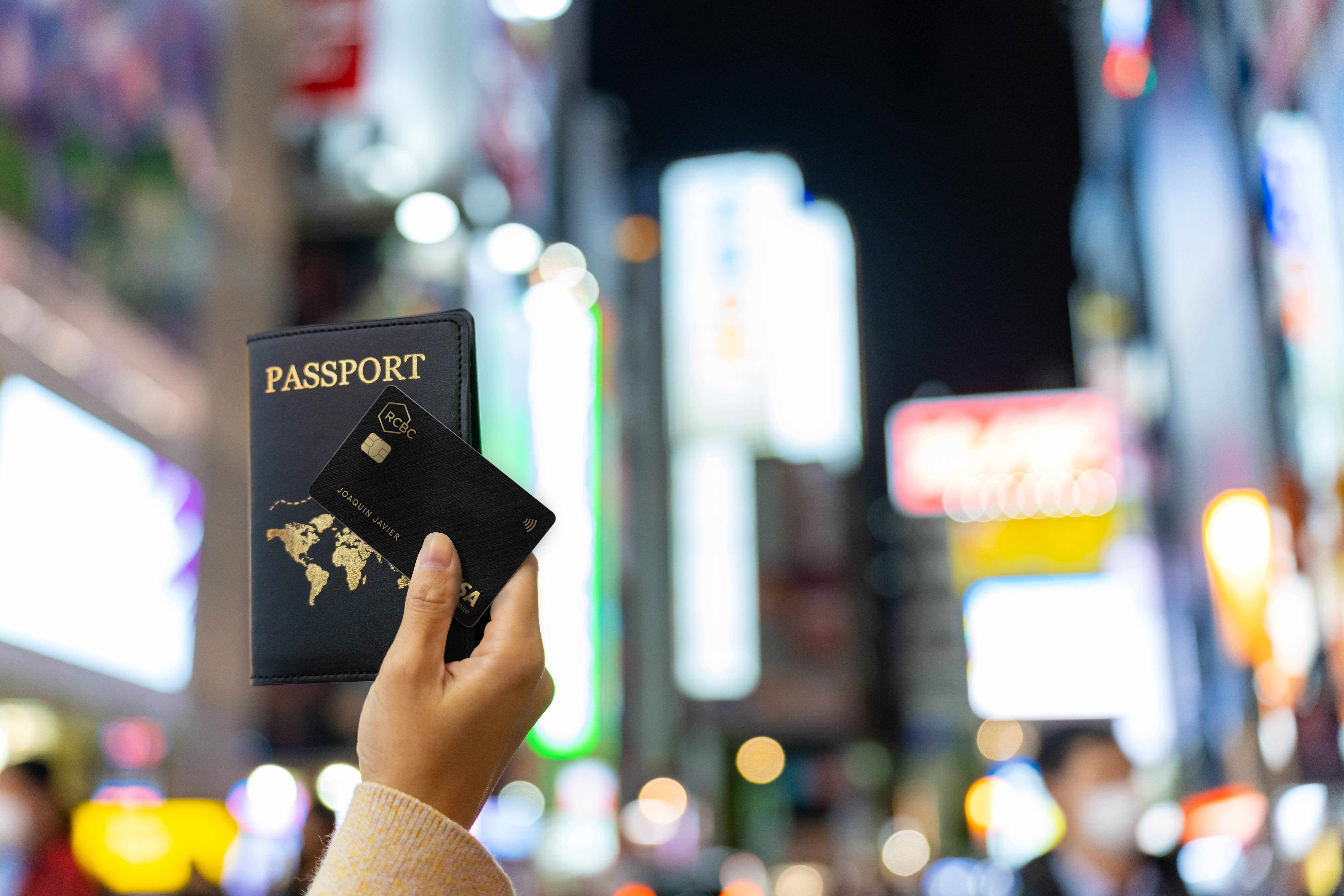 Now that the world is getting back on its feet after back-to-back pandemic lockdowns, many people are indulging in a bit of "revenge travel" to compensate for the lost time. Families are going on road trips and flights to get a breather from the lean years of the recent past.
If you're planning to join the revenge travel bandwagon, why not make the most of your trips? Consider getting a travel credit card to stock up on credit card reward points you can redeem for perks like flights and hotel accommodations. 
How to Pick a Travel Rewards Credit Card
Read through our tips and tricks for choosing the best travel credit card in the Philippines that suits your jet-setter lifestyle and elevates your traveling experience.
Choose between a co-branded and a general card



There are two primary card types: co-branded and general, each with a rewards system to help you maximize your trips.

For starters, co-branded cards are partnerships between banks and brands, with the brand's name on the front of the card. You can only redeem points from co-branded cards with the partner brand.

One example is RCBC's AirAsia Credit Card, which offers a lower peso-to-airmile points exchange rate than other cards to help you rack up points faster. You can use them to redeem flights from AirAsia or as vouchers for selected merchants, making it the best airmiles travel card for frequent AirAsia flyers.

General credit cards don't restrict redemptions to a particular brand or airline. As such, they're generally more flexible and cheaper than co-branded cards, making them perfect for budget-conscious travelers. You can still collect miles by enrolling in the Airmiles program.
Aim for a sign-up bonus

Some cards offer sign-up bonuses to reward new cardholders, often with points. That means simply getting a card may take you closer to your dream travel destination!

Cards with higher annual fees typically have higher sign-up bonuses. Visa Infinite, RCBC's most prestigious credit card, offers a staggering 100,000 points for new clients who are also first-time RCBC credit cardholders.

Other cards provide retail vouchers instead, such as Gold JCB, which offers a welcome gift of a ₱3,000 gift card from the clothing giant Uniqlo. This promo runs from January 20 to April 30, 2023.
Check the minimum spending requirement



Some credit cards offer such amazing sign-up rewards that you ask, "What's the catch?" With these cards, you typically should meet a minimum spending amount to be eligible for most rewards and sign-up bonuses.

For instance, the AirAsia Credit Card offers a welcome gift of 8,000 airmile points if you spend at least ₱20,000 within the first 60 days after issuance. Some recurring rewards also have this caveat: Visa Infinite gifts 20,000 airmile-convertible points yearly with at least ₱1,000,000 worth of accumulated spending, plus the annual membership fee.

Consider minimum spending requirements when choosing a card, as it can help avoid unnecessary expenses. Some cards may offer rewards that don't benefit your lifestyle, and spending to meet them could do you more harm than good. But if the rewards suit your needs, then the minimum spend requirement might be worth it.
Consider the rewards-earning structure and redemption options

How the card collects rewards is another essential consideration. After all, perks are among the primary reasons people use credit cards, and using them to your advantage can significantly boost your financial standing.

Take the Flex Visa card, for example. It offers twice the reward points for dining, clothing, travel, or transportation purchases, depending on which you choose. Meanwhile, Flex Gold Visa offers the same points for grocery, gas, travel, department store, or household appliance purchases. Each card is valuable to a specific market segment, so studying which can benefit your situation is crucial.

RCBC also offers the Visa Infinite card, which lets you earn 1 reward point for every Php30 spent. You also earn 5 times more reward points for purchases abroad, both in-store and online. Lastly, you can opt for the Visa Platinum card, which offers preferred airmiles with 1:1 point transfer to Asia Miles, Mabuhay Miles, or AirAsia points. You earn 1 preferred airmile for as low as Php25-spend.

Plus, most cards only allow reward redemptions after a certain amount of points. RCBC allows redemptions once you earn 3,300 reward points, and then you can start converting points to airmiles.
Compare travel perks and protections



Credit cards generally offer perks to improve your experience and protect your money (and yourself!) from risks when you go on a trip.

Let's first talk about airport lounges. Premium credit cards usually offer lounge passes, which come in handy whenever you arrive too early and need a place to stay. In particular, Visa Infinite and Visa Platinum comes with a complimentary Priority Pass™ membership for VIP lounges worldwide so that you can relax while waiting to board.

Travel insurance is another consideration, especially for international trips. Fortunately, some cards can keep you and your money safe during your trip. For instance, Black Card Platinum Mastercard offers free travel insurance up to ₱1,000,000 and purchase protection for travel-related expenses abroad, as long as you charge them on the card.
Elevate Your Trips with Travel Credit Cards
Many factors go into selecting the perfect travel credit card. Since banks offer cards with varying perks and rewards, it's best to take the time to compare them and ensure they suit your jet-setter lifestyle.
Need help picking a card? RCBC's premium credit cards, particularly Visa Platinum and Visa Infinite, offer various perks and rewards, such as sign-in bonuses, budget management tools, and travel protections to elevate your traveling experience.
Contact us to learn more!