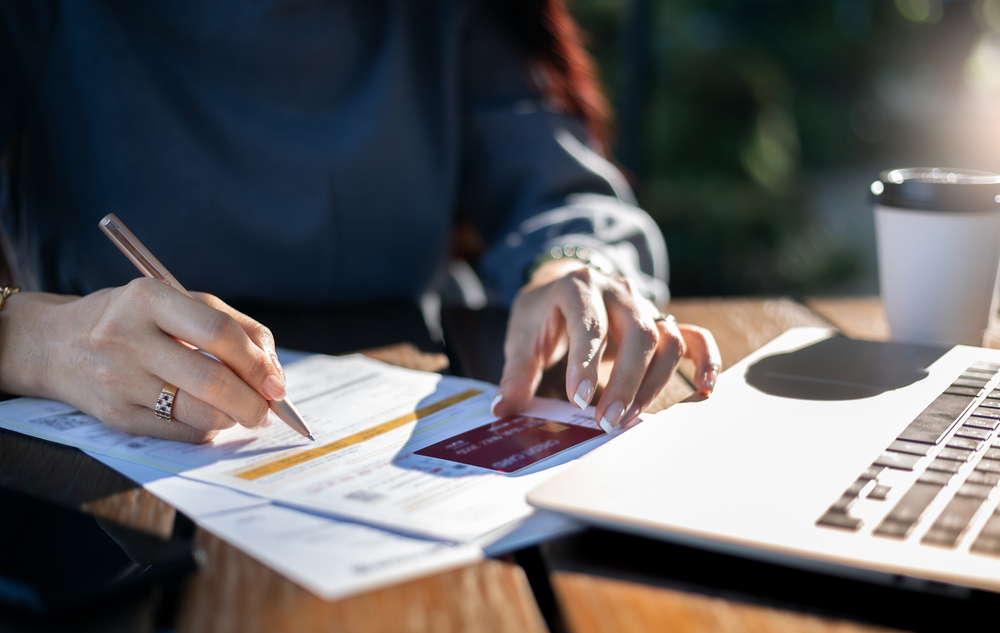 Credit cards can be your saving grace when you're low on cash and have emergency transactions you need to settle immediately. However, they are a huge financial responsibility that you have to pay close attention to.
A part of being a responsible credit cardholder is knowing the terms and fees involved. There are two types of credit card fees: processing fees and penalty fees. By understanding the ins and outs of your credit card, you'll have an easier time managing your bill.
With that, here are some of the fees you need to know so that you can use your credit card responsibly.
Credit Card Processing Fees
Once you've got your credit card, the first set of payables you'll encounter is credit card processing fees. These are costs that the bank or issuer charges you for their services on all credit card-related processes.
1. Annual Fee
Issuers have different credit cards with varying annual fees. These are fees you pay for using the card, its maintenance, and other benefits, ranging from P100 to as much as P5,000 per year. Prices may also differ for supplementary credit cards, usually costing half as much as primary credit cards.
This fee remains the same even if you rarely use the card or use it too often. However, some banks issue credit cards with no annual fee in the Philippines or waive it in the first year.
2. Balance Transfer Fee
Credit card bills can be difficult to pay off, especially with interest blowing up your payables. In this case, you can transfer multiple credit card balances onto a new credit card that offers a low-interest rate. However, you'll have to pay the credit card balance transfer processing of around P250.
3. Cash Advance Fee
If you're low on cash but need to pay a cash-on-delivery item, you can withdraw money from an ATM through a credit card cash advance. But, keep in mind that you'll be settling a service or processing fee of P200 for every cash advance transaction you make. So, if it's not for a particularly pressing transaction, avoid withdrawing cash using your credit card as much as possible.
4. Foreign Currency Transaction Fee
Going on a vacation overseas is a relaxing pastime where you can just let go of your worries and enjoy the scenery. This may lead you to use your credit card on various purchases if you're not mindful, blowing up your bill when you get back.
You may have to pay an assessment fee of 3.50%, including foreign transaction service fees charged by Visa, Mastercard, or other credit card networks and the bank's service fee. On top of that, there may also be a 2.25% charge on transactions amounting to P1,000 or $20 and up.
5. Charge Slip Retrieval Fee
Sometimes, you might catch inconsistencies in your credit card records, like being charged with a transaction you didn't make. This could be due to clerical mistakes or possible signs of fraud—either way, you need to have the bank correct them right away. You can request a copy of your charge slips to do this. However, there will be a fee of about P300 for the processing.
6. Quasi Cash Fee
Quasi Cash fees are payables you incur from making cash-like transactions, such as loading your e-wallets, transferring money to deposit bank accounts, tax payments, prepaid card loading, and the like.
Your credit card issuer may charge you 1% of the amount transacted. If you're not careful, this may accumulate on your outstanding balance, so it's best to use your money or bank cards instead.
Credit Card Penalty Fees
7. Late Payment Fee
When talking about credit card fees, late payment fees are top-of-mind. You'll have to pay P850 or more on top of your credit card spending every time you miss the payment deadline for your credit card. To avoid this, stay on top of your payment schedule and do not miss a single one.
8. Multiple Payment Fee
For some banks, there's a limit on the number of credit card payment transactions that you can make within a billing period. If you go over that, the bank will charge an additional fee of P40 per excess payment.
9. Overlimit Fee
You can be charged for using your credit card to buy even if you've already reached the permanent limit. While some banks automatically decline a purchase, others may charge up to P600 once your outstanding balance alongside your unbilled installment goes over the credit limit.
For this fee, you'll only be charged once within one statement cycle. However, this can still inflate your bill, so make sure not to use your credit cards excessively and regularly check how much allowance you have left.
10. Return Check Fee
Using checks can eliminate the inconvenience of lugging around cash to pay for your outstanding credit balances. However, you have to be careful with this payment method as you'll be settling a P1,500 fee for returned checks. There have been cases where banks return checks due to incorrect information, insufficient funds, or closed accounts, which is why it's better to go with cash payments instead.
11. Installment Pre-termination Fee
A perk to having a credit card is the installment plan that allows you to make payments over a fixed period. This can help control your finances and budget. However, it also has drawbacks since you can get charges of up to P500 or 5% of the unpaid principal amount (whichever is higher) if you make advance payments to cancel your installment plan.
Know Your Fees
Credit cards are a major financial responsibility that you have to stay on top of. You'll have to learn about the different fees you may be charged upon using them. So, it's best to compare credit cards carefully before applying to make sure you choose the best type of card for your lifestyle.
Check out RCBC's credit card with no annual fee. We offer a wide range of credit card programs, and with RCBC's favorable credit card fees and charges, there will be the right one for you.