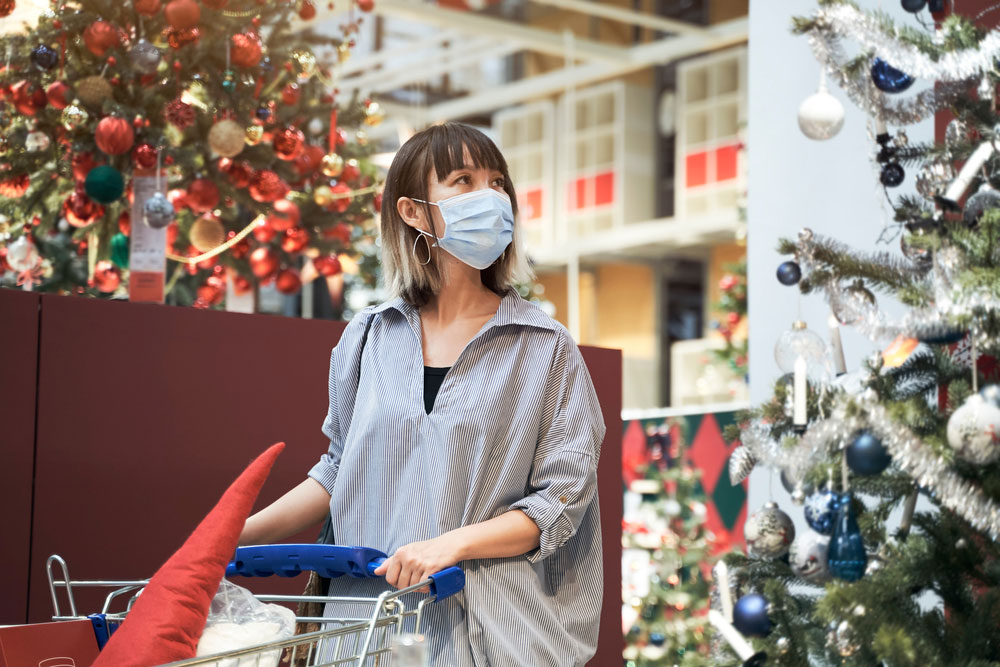 There's only one thing we think about as the days get shorter and the nights get colder: Christmas is upon us! If there's one holiday we love celebrating with family and friends, it's the birth of Christ. While this year's celebrations will still be far from normal due to the pandemic, there's always Christmas shopping to get everyone into the spirit.
It may seem too early to even think about it right now, but early Christmas shopping ensures that you get all the gifts you want. Since you're not in a shopping frenzy, you can complete your list without breaking a sweat. You can even change your list midway if you feel like your gift isn't the perfect one.
More importantly, the country is still under threat from the COVID-19 pandemic. Avoiding the mad December shopping rush ensures that you and your loved ones are safe from the contagious illness.
Before you file your credit card application to start your shopping spree, it's best to approach your early Yuletide shopping with a plan. Putting a strategic touch on things will speed up the entire buying process—you might even be able to save more!
Top Early Christmas Shopping Tips You Should Follow
We have a couple of pointers that will optimize your Christmas shopping experience. Follow these tips to experience one of the most efficient shopping sprees you'll ever have!
1. Create a Christmas shopping plan
Being spontaneous with your Christmas purchases may be sweet but winging every present you'll buy can end up in a bigger bill than what you initially planned. Be kind to your wallet and have a clear plan of what you will be buying this Christmas.
Create a list of the people you'll be buying gifts for and what you'll give them. Know where and when it will be ideal to purchase these presents. Having a clear image of what you need to buy can help speed up the process since you can get them from the same source.
2. Determine your Yuletide shopping budget
Setting a budget and sticking to it is one of the most important steps in the entire process. Your purchases will revolve around your spending cap and following it will ensure that you still have a healthy account balance afterward.
Make sure that the limit you set is something that you're comfortable spending so you wouldn't have to adjust your final budget every now and then. More importantly, stick to the budget you set. After all, Christmas gift-giving is not about the price tag; it's about the thought.
3. Use online shopping sites
E-commerce saw a boom due to the COVID-19 pandemic. Online platforms like Lazada and Shopee allow people to shop without leaving their homes, and you can use these platforms similarly to complete your Christmas shopping safely.
These online shops have almost every product you can think of, so you may get lucky and find that one gift that is usually not available in any physical store near you. Make the most out of the technology and convenience and use them as much as possible.
4. Watch out for sales and deals
Plenty of stores hold sales every payday, and these begin to appear more frequently as December comes closer. So, take the opportunity and complete your Christmas shopping during these sales. Some items have discounts as big as 50%, which can give you a lot of savings.
These sales also happen on your favorite online shops during specific dates. Plus, you can enjoy coupons for additional discounts or free delivery that can take the total price down even further.
5. Use your credit card points
If you use your credit card frequently and have not touched any of the reward points you've earned, now would be the best time to redeem them. You can easily cross off one item off your list if you have the reward points to buy it. The best part is you don't have to spend a single Peso to get it—that's definitely a steal in our books!
6. Read up on Buy Now, Pay Later deals
Another way to buy your Christmas gifts is to defer the payment to a later date. These Buy Now, Pay Later schemes are getting increasingly popular due to the convenience and flexibility they provide.
Buying an item in installments is a viable choice if you're waiting for your 13th-month pay to kick in. Just make sure that you're responsible enough to handle these deals. You can easily blow your entire budget by not paying close attention to how many gifts you have deferred payments for.
7. Look into 0% installment options
If you want to get a gift but don't have the money to pay it in full now, it wouldn't be a bad idea to consider using your credit card and buying it on installment. It's a great way to check an item off your shopping list without completely blowing up your budget.
Many deals come with zero percent interest nowadays. Going this route for your gift-buying can be a responsible way of handling your Yuletide finances.
Get into the Christmas Spirit and Buy Your Gifts Now!
Seeing our loved ones' smile is why we want to give them the best Christmas gifts, but you don't have to compromise your health—physical and financial—for that. The tips we just shared can easily help you get through your shopping list early and without issues.
Use your RCBC Bankard to get the gift that will make your family and friends smile for a long time. If you don't have one yet, there's no better time to get one than today. Apply here now!