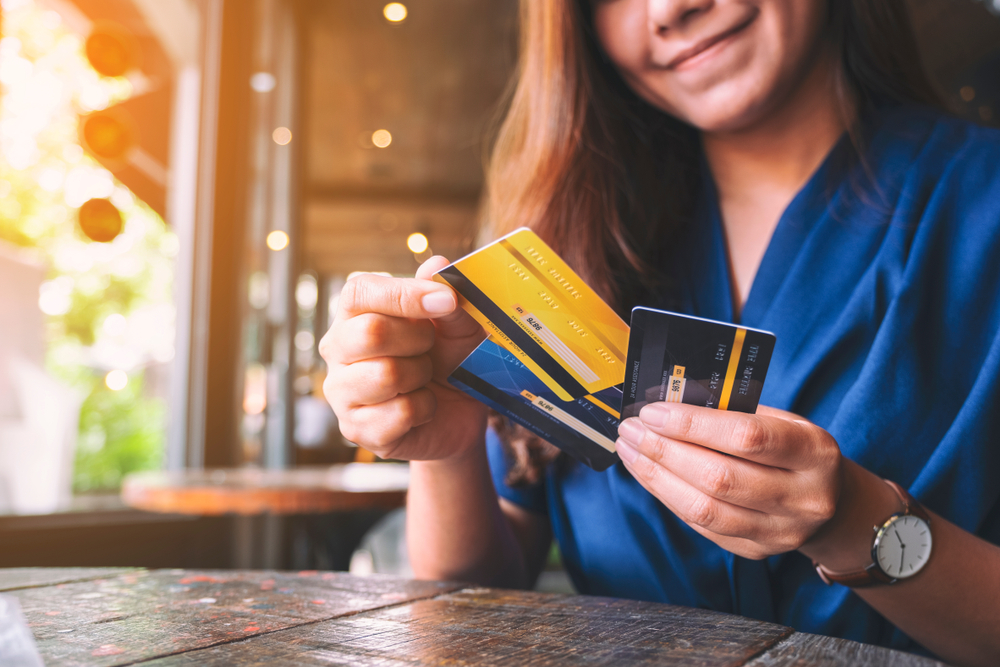 Your credit card should match your lifestyle. Choose from perks like airmiles, cash rebates, points, and more to earn from your purchases.
Whether you're a shopaholic or a frequent flyer, there's a credit card that can enable you to maximize its features and benefits to your advantage. It's a matter of picking the one that best suits your unique lifestyle and spending habits.
Most, if not all, credit cards let you enjoy various perks whenever you make a purchase. Some cards offer cashback or rewards points, which can be exchanged for credits, gift items, or vouchers.
Others are tailored for travelers, having priority check-in and free flights as part of their benefits.
To help you choose the perfect credit card that offers rewards befitting your lifestyle, we've rounded up different types of credit cards, their features, and the benefits that can come with them.
Types of Credit Cards
With a lot of options available, which kind of card should you apply for? Below, you'll find a list of different credit cards and our picks for each type. You can use this as your guide when choosing the best credit card for you.
What to Do When Choosing a Rewards Credit Card
Now that you know the differences among credit card types, it's time for you to learn how to pick the one that you can enjoy the most. Follow these tips!
• Identify your major purchases
Determine what kind of rewards you want to enjoy. The ideal credit card depends on your needs. Are you a frequent flyer? If so, a travel or air miles card is the perfect fit for you. Once you've reviewed your spending habits and considered the perks you desire, you'll be able to pin down the specific type you'd want to apply for.
• Narrow and compare your options
Once you have a shortlist of potential credit cards, compare their rewards by checking each card's rewards program. You can look for their rates and fees, welcome bonuses, and other benefits. Lay them all side by side and weigh the perks and features that matter to you the most. Which card will you get the most out of? The list above can be your guide.
• Review the fees
Aside from perks, you should also consider any fees that might come with your cards, such as foreign transaction fees and annual fees. It's best to have a card with only a few payment commitments to take care of, so apply for a credit card with no annual fee in the Philippines to lessen your load.
You can find your card's fee information when you look more into the details of your card's charges. Of course, you don't want any unexpected expenses throughout your rewards card experience. So, review the extra costs of your card to find out what you will be paying for when you get approved for the card.
• Check how to redeem
Earning points can be an exciting experience. Depending on your card, you can convert rewards points as gift cards or get cashback rewards, like cash through bank deposits.
Learn how to redeem points by reading through either your card or your bank's terms and conditions. You may redeem points by calling customer service or accessing a rewards redemption option in your online account.
• Make sure you're in the right financial situation
Rewards cards have a lot of benefits if you use them responsibly. However, you'll stumble into some problems if you're already carrying a significant amount of credit card balance and unable to pay your monthly statements. You don't want interest rates and late payment fees to outweigh the rewards, so monitor your finances to make sure you can enjoy your rewards card.
Earn Extra on Everyday Purchases
Getting a credit card is a great financial move if you pay your balances on time and in full. When you find the right one for you and use your card on daily purchases responsibly, you can earn free air miles, cash, and other perks. So, make sure to choose the best credit card that fits your spending habits and lifestyle to maximize its benefits.
RCBC Bankard has a wide range of credit cards with various rewards, special features, and attractive benefits. Find the one that fits you well. Apply online now!