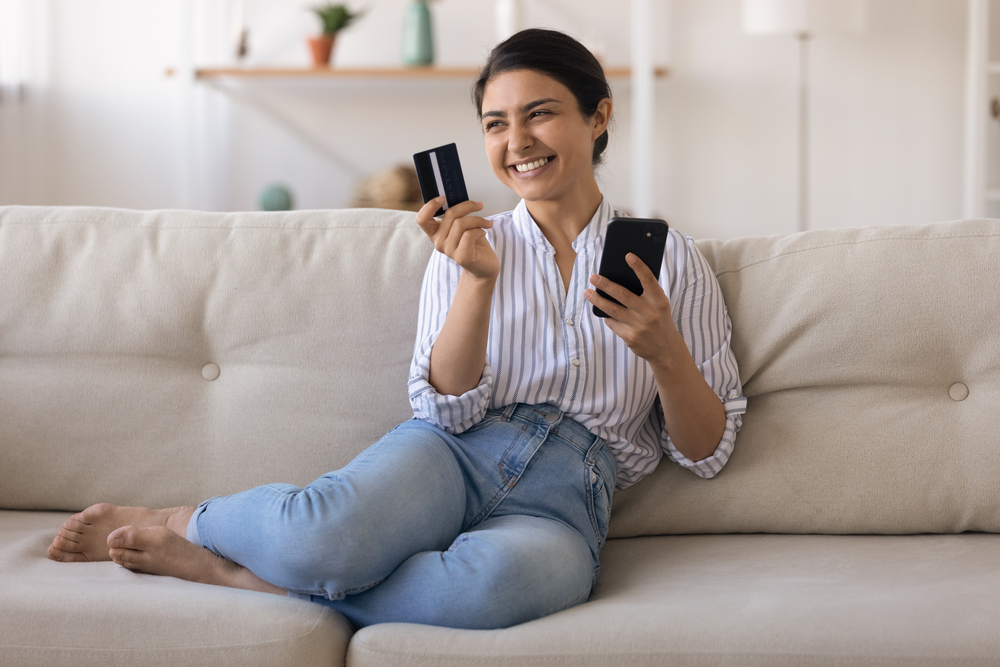 Rewards and perks are some of the most significant benefits of owning a credit card. However, some cardholders fail to maximize these privileges, missing out on potentially huge savings. Their reasons vary from not knowing how to redeem their points to having a rewards program that doesn't suit their lifestyle.
If you're a cardholder looking to make the most of your rewards and benefits, this article will discuss how to use credit card points for all your shopping needs.
How to Redeem My Credit Card Points
You can earn credit card points by making purchases on your credit card. Typically, more significant expenditures – like buying a plane ticket with your credit card – earn you higher points. This type of purchase will reward you with more credit card points than simply paying for a meal.
Once you have collected enough credit card points, you can exchange them for different rewards and perks offered by your bank. The value of your points can entitle you to rewards like vouchers, cash back, waived annual fees, airline miles, and selected products, among many others.
The process for redeeming credit card points varies per issuer, so be sure to call yours to learn how.
How to Use Credit Card Points to the Fullest
There are many ways you can use your credit card points. You only need to know which rewards can give more bang for your buck.
1. Look for a card with a flexible rewards program
It can be difficult to choose just one rewards program, especially if you plan on using your credit card points for various things.
The good news is that some credit cards offer flexible reward options, allowing you to earn points depending on your planned expenses. By knowing where you want to spend your points on, you can then choose the most suitable rewards from your credit card.
RCBC's Flex Gold Visa boasts this type of flexibility. Under this credit card rewards program, you can change your preferred rewards once every billing cycle. This way, you can earn more points by using your credit card mostly for expenses you typically make.
2. Get a rewards credit card that matches your spending
Be sure to sign up for a rewards program that suits your lifestyle. There's no use in earning points if you have no plans in spending them.
For example, if you frequently travel, a rewards program that lets you earn miles is your best bet. Here, the RCBC Visa Platinum credit card is ideal for jet setters. It has a "Preferred AIRMILES" program that lets you earn free flights.
For avid online shoppers, you can apply for the ZALORA credit card. With up to 6% cashback on ZALORA and other online purchases, this rewards credit card is the ideal companion for shopping enthusiasts.
3. Maximize sign-up bonuses and welcome gifts
Some issuers entice potential cardholders to apply for a credit card by offering limited-time welcome gifts and sign-up bonuses upon approval of their application. As such, it's ideal to time your applications around these promos for maximum earnings and perks, especially if you're a first-time cardholder or want a new card.
4. Plan your travels around your credit card rewards
If you frequently travel abroad, you should book your flights and accommodations with your issuer's accredited airlines and hotels. Making travel plans around your credit card rewards allows you to earn more points and potentially unlock hidden perks and offerings.
5. Explore your redemption options
Redemption options may vary depending on the issuing bank and chosen rewards program. Some options allow you to exchange reward points for shopping vouchers, direct cash deposits, or donations made to your charity of choice.
More significant redemption options like air flyer miles enable you to exchange points for discounts or even free flights, accommodations, or car rentals. With many great rewards to choose from, it's best to explore your options before redeeming them to maximize your points.
6. Pay off your balance completely
Credit cards offer convenience and rewards, which is the prime reason people get one. However, there are also responsibilities to owning a credit card, starting with paying your credit card debt.
Having a credit card balance month after month is counterproductive for your credit card's reward-earning potential. Instead, cards with a revolving balance accumulate interest that you'll have to settle on top of the cost of your purchases.
7. Watch for limited-time perks and offers
Card issuers frequently roll out bonus offers for their cardholders. Depending on your accumulated credit card points, these time-sensitive perks may come with significant discounts or freebies. Stay updated with these limited-time promos because they can provide considerable savings and excellent bonuses.
Reward Your Lifestyle with Credit Card Points
Availing of a credit card is one of the easiest and most convenient ways to make cashless purchases. Not to mention the rewards and perks you receive by simply using it. From shopping discounts to potential free travel tickets and accommodation, earning reward points is a great way to maximize the benefits of owning a credit card.
However, you must fully understand the specifics of credit card agreements, including the use of reward points. Read the fine print to avoid misconceptions that might make you miss out on exciting credit card rewards.
If you're looking for a card issuer that offers an excellent rewards program, look no further than RCBC Bankard. RCBC platinum credit cards offer a wide range of perks and benefits exclusively for its cardholders. Apply for your card online today!