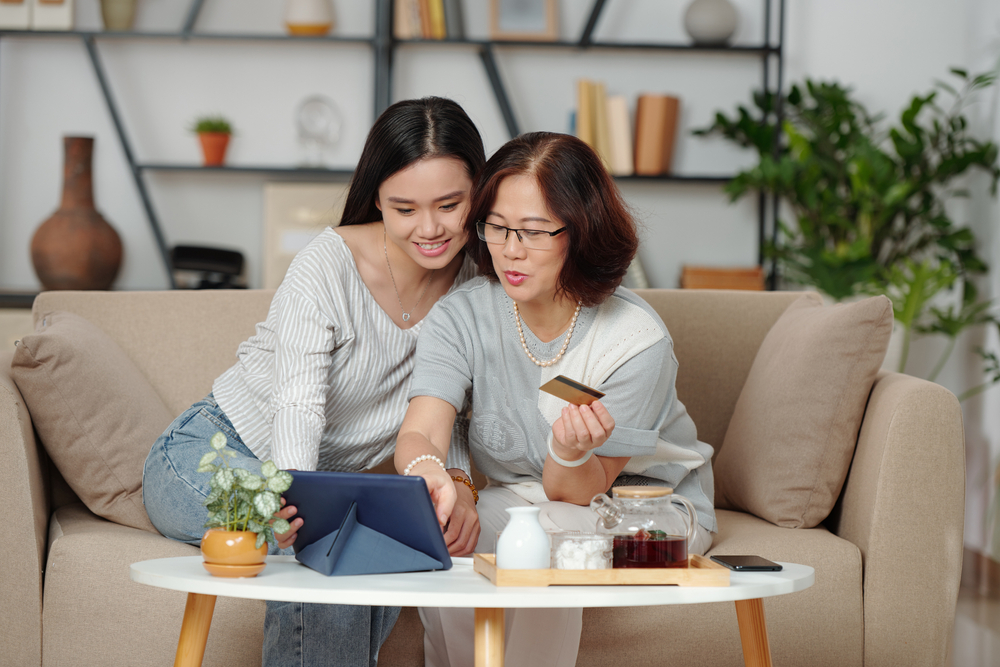 There are a lot of perks that come with obtaining a credit card. Apart from the fact that it's fulfilling to open your wallet and pull out a sleek plastic card with your name on it when making payments, credit cards also increase your purchasing power and help you build a strong credit history.
Cashbacks and reward points are common bonuses from most banks, as well, giving you an extra bang for your buck after every swipe.
If you already have a credit card, you're probably thinking about getting a new one for yourself or a family member with all these benefits set at your disposal. While there are different types of credit cards to choose from, a supplementary card may be the better option.
If you're not familiar with it, here are the top things you need to know about supplementary cards to get you started.
What is a Supplementary Credit Card?
As its name suggests, a supplementary credit card is an add-on card tied to an existing account. This allows the primary cardholder to extend their credit card benefits to their parents, spouse, children, other family members, or trusted assistants, while still having full control of how much they can spend.
Instead of treating it as a completely new account, banks process a supplementary card under the principal's credit card account. That means a primary cardholder can assign limits to these add-on cards and receive a single account statement per billing season.
Top Things to Know about Supplementary Cards
Now that you have an idea of what a supplementary card is, this list will discuss more about how it works:
1. It has the same benefits as the principal credit card.
Supplementary cardholders enjoy the same perks as the main account owner. Aside from its easy offline and online shopping capabilities, an additional card can also access exclusive offers and earn reward points that can be availed or redeemed at any of the bank's affiliates.
2. It's a separate card that falls under the principal credit card account.
Even though all additional credit cards are enrolled under a single central account, they are treated as a different card altogether, with a unique credit card number, CVV number, and expiration date. It even has the supplementary cardholder's name to top off its standalone properties from the primary credit card.
3. It shares the same credit limit as the principal card.
Since they are under one main account, additional credit lines share the same spending limit as their primary credit card.
Therefore, the total monthly balance of all the supplementary cards in a statement should not exceed the principal one. Otherwise, future transactions will be declined, or the primary cardholder will be charged over-limit fees for purchases beyond the credit limit.
Banks suggest that primary cardholders specify credit limits per supplementary card every month to prevent this from happening.
4. It has the same interest rates as the principal card.
Although this varies per bank, a supplemental card is charged with the same interest rate as the main card. Universally, unpaid debts are carried over to the next billing cycle if left unattended. To avoid a pile-up, it's a good banking habit to monitor purchases and credit balances regularly.
5. Supplementary card transactions appear in the principal card's billing statement.
Since additional cards fall under one main credit card account, they are also issued a single monthly billing statement.
Primary cardholders can trace all transactions made using supplemental credit cards. From there, they can make necessary adjustments in the limits if the numbers appear too high or low. This is important, especially if the principal account owner is the sole financer to all the add-on lines.
Who Needs a Supplementary Credit Card?
An add-on card is most suitable for individuals who don't quite meet the set bank requirements for securing an account themselves. A supplementary credit line is ideal for:
Student, elderlies, or stay-at-home members of the family who rely on a principal cardholder for financial support
People with poor or no credit history who want to get their first credit card
Self-employed or unemployed individuals without sufficient bank and financial documents
How to Apply for a Supplementary Card
Unlike a regular credit card application, supplementary cards are processed with fewer requirements and less complicated steps. Since there is no strict age, income, or credit rating limit in place, the principal and additional cardholder only need to provide a valid ID of the supplementary card user, and the following details to initiate an add-on request:
| | |
| --- | --- |
| Principal Cardholder Details | Supplementary Cardholder Details |
| Name | Name |
| Credit Limit | Date & Place of Birth |
| Card Type | Gender |
| Relationship to Supplementary Cardholder | Civil Status |
| | Nationality |
| | Assigned Credit Limit |
| | Billing Address |
| | Mobile Number & Email Address |
| | Financial/Work Information |
Experience Credit Card Perks the Supplementary Way
A supplementary card makes for a perfect introduction to credit card banking for first timers. As it features identical privileges found in a regular credit card, this add-on option is a sound choice for those on the lookout for new financial investments.
Ready to try supplementary this time? Contact RCBC Bankard to get started on your add-on card application today!