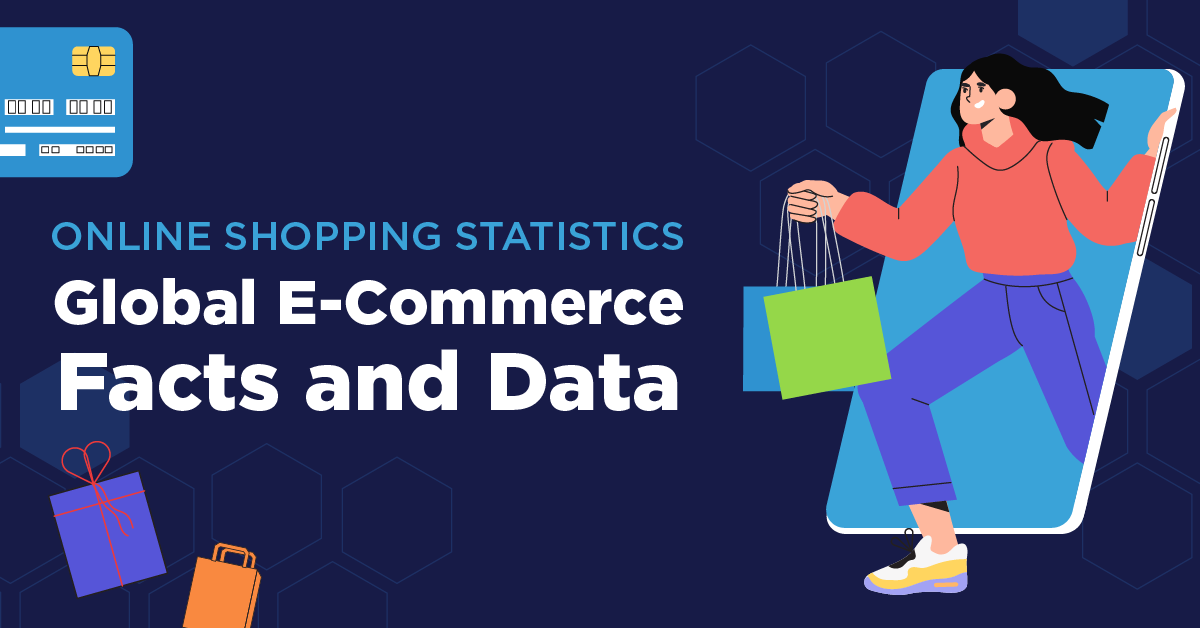 From the beginning to the height of the pandemic, many brick-and-mortar stores worldwide experienced a sharp decline in sales and overall health. As a result, some companies laid off employees to survive, while others shut down due to bottoming revenues.
However, it was a different story for the e-commerce industry. While physical businesses suffered, online retail flourished. Indeed, the past couple of years witnessed online shopping's tremendous growth as face-to-face restrictions forced customers to shop virtually.
Because of this, many businesses shifted their efforts to online-first strategies. Many physical stores switched to online ones, while others added this feature to offset their declining in-store sales. Numerous digitally native businesses also launched during the pandemic to capitalize on the height of e-commerce.
Despite the reopening of physical stores, companies and consumers can expect online shopping to continue rising in the coming years. As such, it's prudent for your business to keep paying attention to your e-commerce storefronts or start building one if you haven't yet.
Here's a collection of e-commerce statistics and facts to help inform your business's online strategy.

Online Shopping General Facts and Statistics
The COVID-19 pandemic caused online shopping statistics to skyrocket. Many people hopped on board to purchase items online due to lockdowns and to keep themselves safe from the highly contagious virus. But other than safety and limitations, many customers worldwide appreciate online shopping because of its advantages.
Around 52% of consumers enjoy the convenience online shopping offers, while 46% like the pleasant, hassle-free shopping experience. There's no need to travel to physical stores, peruse the aisles to find their desired products, and line up to pay for their items. Through online shopping, customers save time and effort by buying necessities from the comfort of their homes.
Furthermore, 34% of consumers love the fantastic deals from online shops. Many e-commerce stores offer cashback deals, special promos, and other discounts to attract more buyers. At the same time, these deals convince customers they get more than what they pay for, which nurtures positive feelings about their purchase.
Other factors also drive online sales, such as social media and the rise of subscription services and mobile shopping. Many influencers and celebrities who share products they love also fuel the buying power of customers.
The Worldwide E-commerce Market
There are millions of online merchants across the globe, and you can only expect it to multiply in the coming years. With about 9.1 million e-commerce sellers worldwide, sales are quickly doubling.
The fastest-growing e-commerce markets lie in South America and the Asia-Pacific region. For the latter, India and the Philippines are the leading countries with a 26% growth rate, Indonesia at 23%, and Brazil at 22%.
Meanwhile, online shopping statistics reveal that Vietnam and Argentina have a 19% development rate. But as for sales and e-commerce revenue, China makes the most, with about $1,535 billion in 2022 alone. Because of this impressive number, China holds the title of being the world's largest e-commerce market.
Online Shoppers' Preferred Device
While online buyers can conveniently shop whenever they want, the chosen device varies from customer to customer. Gen Z and millennials favor smartphones over other gadgets, at 87% and 91%, respectively. As expected, it differs from older generations like baby boomers (61%). People in this age group have a higher percentage (33%) of making desktop purchases than Gen Z, with only 14%.
Online Shopping vs. In-Store Shopping Statistics
There is much debate on which is better: online and in-store shopping. With the easing of COVID-19 restrictions, 30% of customers are back to shopping in physical stores and malls. Meanwhile, 43% of consumers are trying to compensate for the adverse economic impact of the pandemic by lessening unnecessary spending. It's a common goal for online buyers since many discounts and special offers sometimes lead to impulsive purchases.
Nonetheless, online shopping is fighting strong. Based on 2022 figures, online retail comprised 21% of worldwide sales. Moreover, you can expect global e-commerce revenues to reach $6.4 trillion by 2024.
Value-wise, customers appreciate the convenience and comfort of home shopping above other aspects. For example, an Oberlo study reveals that 49.3% of consumers prefer online shopping because of free shipping, 38.1% for coupons and discounts, 25.3% for loyalty points, and 18.1% for installment payments without interest.
Online Shopper Behavior: What Consumers Really Want
There is much to consider when figuring out what customers want.
Besides convenience being a top priority for most consumers, sustainability also impacts a brand's image and sales. If a company has eco-friendly packaging and practices, it breeds more compelling power to drive customers to buy from them because there's a rise in environmental concern. About 51% of consumers look at this aspect before making a purchase.
Another important factor customers look at is the payment method. Some options include credit or debit card payments, cash on delivery, and mobile wallets. Every customer has preferences to ensure safe online shopping. For instance, 45% like the freedom to choose how they want to pay, and 5% of customers consider having a flexible payment method crucial.
Then again, one of the growing concerns among customers is using their personal information. About 57% worry about data misuse, while 44% have no problems with companies curating relevant content and offers based on customer data. More consumers are on board with personalization since this makes them feel recognized and valued.
Online Shopping Statistics in the Philippines
The Philippine online market is a thriving one. Online stores such as Lazada, Shopee, and Zalora continue to flourish, with millions of active Filipino buyers. Although 88.4% of consumers already know what they want to buy, the browsing game is strong. Customers spend much time browsing through shopping platforms, with 73.8% using over one (1) hour per week and 15.3% with over five (5) hours weekly.
But shopping behaviors intensify during Mega Sale Days. For example, Lazada online shopping Philippines is known for its 11.11 and 12.12 sales, with a growing customer engagement of 44% and 24%, respectively. The same hype applies to Shopee online shopping. In 2021 alone, 90% of yearend buyers purchased during Mega Sale Days.
One of the notable online shopping statistics in the Philippines is the customer's effort spent on price comparison. In 2021, 72.3% more people spent time comparing prices than they did in 2020. Consumers spend 50 minutes on average comparing prices, and 14% say it takes them 90 minutes or more to choose between different products from e-commerce platforms.
The country's most favored payment method is cash on delivery (COD). Customers usually prefer this because it avoids going through code entries, making it faster and more convenient. But others also choose COD due to a lack of trust in online transactions and new or unrecognized merchants.
Understanding the E-commerce Market
Varying factors and numbers related to e-commerce go hand in hand. Indeed, growth is one thing you can anticipate. Even with the lifting of COVID-19 restrictions worldwide, online shopping is here to stay. That assures your business that with the help of online stores and strategies, you can benefit from e-commerce in various aspects, like cost reduction and a bigger market.
Additionally, your company can speed up the buying process and offer more flexibility for consumers, increasing customer satisfaction. The convenience of online shopping enables buyers to save time, effort, and money through discounts and a wider variety of items.
With its strong performance, the e-commerce market will naturally open more opportunities for business development while catering to the increasing demands of customers. This collective benefit will only prosper online shopping more.
Wrapping It Up for Online Shopping
The growing significance of e-commerce calls for businesses to recognize the value of online retail. With the numerous advantages online shopping brings to buyers and sellers, it would be wise to switch or add this business strategy. Meanwhile, if you're a shopper who enjoys exploring e-commerce platforms, preventing any hindrances to your purchasing process is best.
To make sure you have a safe online shopping experience, get an RCBC Zalora credit card. It's the first fashion and lifestyle credit card in the region that rewards you every time you shop online! It also comes with a virtual credit card that secures your online transactions. Apply for your RCBC card today!