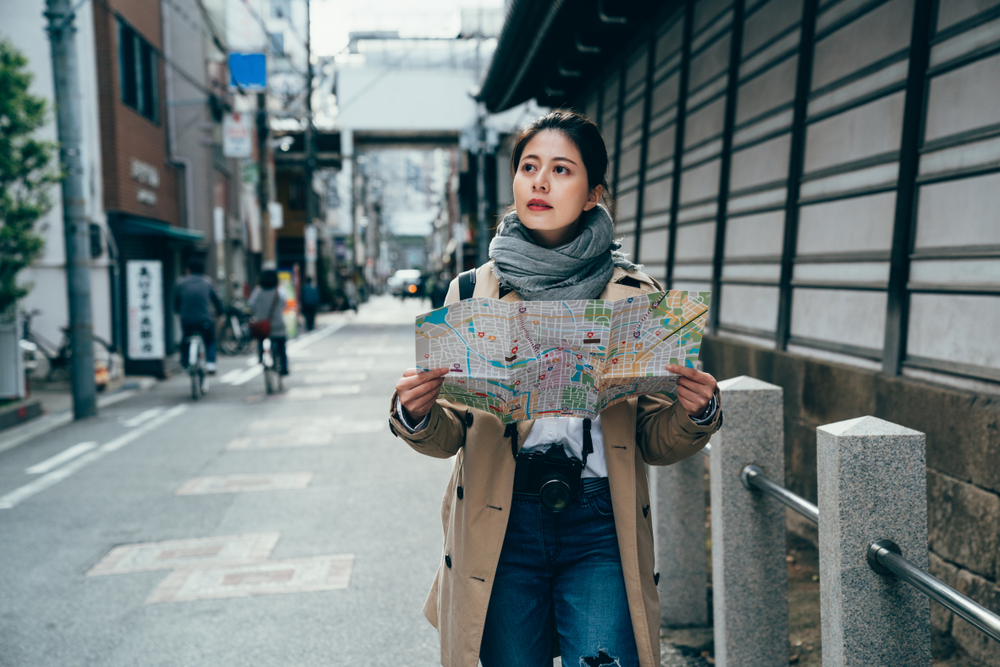 Traveling to a different country to soak in the culture is always exciting. However, tourists can be vulnerable to different scams since locals know they're unfamiliar with local money culture. For example, taxi drivers or other vendors may overcharge tourists for their services as they may not know about the local rates.
Thus, it becomes increasingly important to be aware of these scams and study your destination's money habits. Tie them all up with proper financial planning to ensure a smooth sailing trip. With that, here are some travel tips for money safety to keep your finances in tip-top shape.
Financial Planning Tips for Travelers
1. Tell your bank or issuer that you're traveling
Nowadays, banks have become more vigilant of the common modus of scamming people of their financial credits. They have adopted software that can detect unusual activities made by their customers. Once they notice a suspicious purchase, they can freeze your account or credit card to prevent further damage to your finances.
It's best to inform your banks and issuers about your travel overseas. Give them a heads-up about the country or place of destination and how long you'll be staying there. This way, they won't incorrectly flag your expenses in another country as suspicious, and you'll have access to your account throughout your vacation.
2. Keep digital and physical copies of your important financial documents
Instances of passports and IDs lost or stolen are abundant, especially for tourists unfamiliar with their surroundings. That's why keeping multiple copies of essential documents with you can save you a whole lot of trouble. With scanned copies, you can readily access the necessary information to have documents ready in case you need to report fraud or theft immediately.
You can either have physical copies kept in your accommodation's safe or have a digitally scanned copy stored in the cloud. For digital copies, ensure that you have it stored in a secure and password-enabled database so that your sensitive data won't be breached and leaked. This gives you easy access to them anytime and anywhere, all while keeping fraudsters from stealing your identity.
3. Set up alerts for your banking and credit accounts
You have to be extra attentive with your transactions and track your spending. Enable alerts for your banking and credit accounts. The Spend Monitor, for instance, provides RCBC credit cardholders with real-time SMS alerts of their transactions, so you can keep track of your spending and any dubious card activities. With this, you'll immediately be notified of unauthorized transactions, allowing you to inform relevant authorities quickly, including your bank. Doing so prevents further draining of your savings.
If you've been targeted by credit card scams, you can be easily notified. In cases like these, you can call your bank or issuer to inform them of the suspicious activities to keep your savings intact. If that time comes, having your banking and credit account alerts on would be one of the financial tips you'll most appreciate.
4. Pay all your bills before you leave
At the top of the essential financial planning tips is paying your bills and expenses early. Late fees charged to your account can dampen your vacation mood, piling up as days go by. If you're going on a month-long vacation, you can't afford to miss a single payment. Pay your accounts ahead of time or enroll your bills in auto-charge so you don't need to keep track of due dates, letting you enjoy your vacation worry-free.
If it's difficult to pay ahead of time since you'll also need pocket money for your trip, negotiate with your bill providers and see if you can have them push back the payments until after your trip. This way, you won't have to worry about anything.
5. Consider your predicted spending for the trip
Since you'll be out of your usual routine, you may spend more money than usual on souvenirs for the folks back home or something to remember your vacation by. Therefore, you need to have a budget in mind and prepare a rough estimate of the amount. This way, you'll have money ready for your tourist activities.
Having local currency on hand can also get you out of tough situations language barriers may create—research the best places to get your money converted so you can score low exchange rates. You'll at least have local currency with you upon arrival without spending too much on conversion rates.
6. Find an ATM
Another way to go about fees on conversion rates is to look for available ATMs you can withdraw money from. Mistakes in calculating your trip budget are inevitable, and you may come up short on cash. By researching your bank's policies, networks, and locations ahead of time, you'll have an idea of where to go in case of any miscalculations.
Banks and companies have different terms and agreements on their ATMs, so they may also have varying service or conversion fees. Your knowledge of your bank's policies and the like can help you avoid exorbitant foreign ATM fees.
7. Break up your money
To keep your finances safe, try to split up your money and put it in different safe places that you can easily access. Tourists are usually unfamiliar with the sites they are visiting, so they can be prone to numerous financial dangers such as scams, pickpocketing, and theft. Have your money safely kept in places that only you can access.
Instead of just putting everything in your wallet, break it up and put some in your phone or hotel room. There are several ways you can store your money safely, and you can be as creative as you want, like keeping it in your shoes or giving it to your companion for safekeeping. This way, you and your friends will still have cash readily available if your wallets get lost or stolen.
8. Research the local culture and spending norms
As a tourist, you may not know much about the local currency or how much an item costs. Restaurants, vendors, and the like may take advantage and overcharge you for items or services.
To help you in this area, look up the money culture of the place you're going to so you can adapt your spending habits accordingly. Familiarize yourself with the local currency and how much everyday items you may need to buy typically cost. Also, save yourself the hassle of bringing cash by checking popular digital payment methods in the area.
Financial Planning Tools for Travelers
When you're out and about in the city you've always wanted to explore, you would want to purchase trinkets to remember your travels by. These financial tools are here to help you manage your spending so you won't drain your savings in just one trip.
1. Mobile App
Depending on the cardholder's issuer, you can use a banking or credit card mobile app. Your issuer's banking apps may sport numerous features such as bills payment, money transfers for payment, and keeping rack of the money that comes in and out of your account. This also provides a way for you to check any suspicious purchase activity.
Unfortunate events may occur during your trip, such as stolen or lost cards. With RCBC's new credit card app features, you can lock and unlock your premium credit card not only to help control your spending but to hamper unauthorized transactions for lost cards, too. You can lock your credit card so it can't be used and report the incident using the app.
2. E-Wallet
With the increasing safety measures brought by the pandemic, e-wallets have become a popular financial planning tool amongst travelers. It offers a convenient and contactless payment for all your spending needs. It also stores your payment information in a single, secure location, so you don't have to input your details again and again.
You won't have to worry about running out of physical cash or paying exorbitant foreign ATM fees. All you have to do is top-up through partner merchant stores, your mobile banking app, or your linked bank accounts in the e-wallet app.
3. Prepaid Travel Card
Apart from e-wallets, prepaid travel cards are another popular tool to help you keep track of your expenses. This card can be used to pay instead of carrying a huge amount of local currency and reduce the risk of overspending.
You can also avoid foreign exchange fees when buying and withdrawing abroad, even if you cashed in using your country's currency. Not only that, but it also offers competitive exchange rates, making it cheaper to use than your regular credit card.
4. Travel Insurance
It's always better to be safe than sorry. That's why travel insurances are vital for trips. For international travelers, this can help you save on costs that result from unfortunate accidents, such as medical emergencies, lost baggage, and others. For example, if you encountered a medical emergency that brought you to the hospital, your travel insurance could cover some of those costs.
Many credit card issuers offer travel insurance as a perk. With RCBC Bankard, you can get travel rewards such as flight offers, rebates on purchases, free international travel insurance of up to PHP1,000,000, and purchase protections. These perks will let you enjoy your travel abroad to the fullest.
Save Up and Travel Safely
Traveling and immersing yourself in a culture other than your own is an adventure of a lifetime. Being unfamiliar with the surroundings and getting to know the people and the history behind the places can truly wow a person. However, the unfamiliarity makes tourists prone to financial scams that can dampen and cause trouble during their trip.
Be financially prepared and stay vigilant to avoid falling victim to scams, theft, and fraud. There are several ways you can financially prepare for your travel abroad, including getting a handy credit card for your transactions. Apply for the best travel credit card with no annual fee from RCBC Bankard today and enjoy your travels tomorrow.