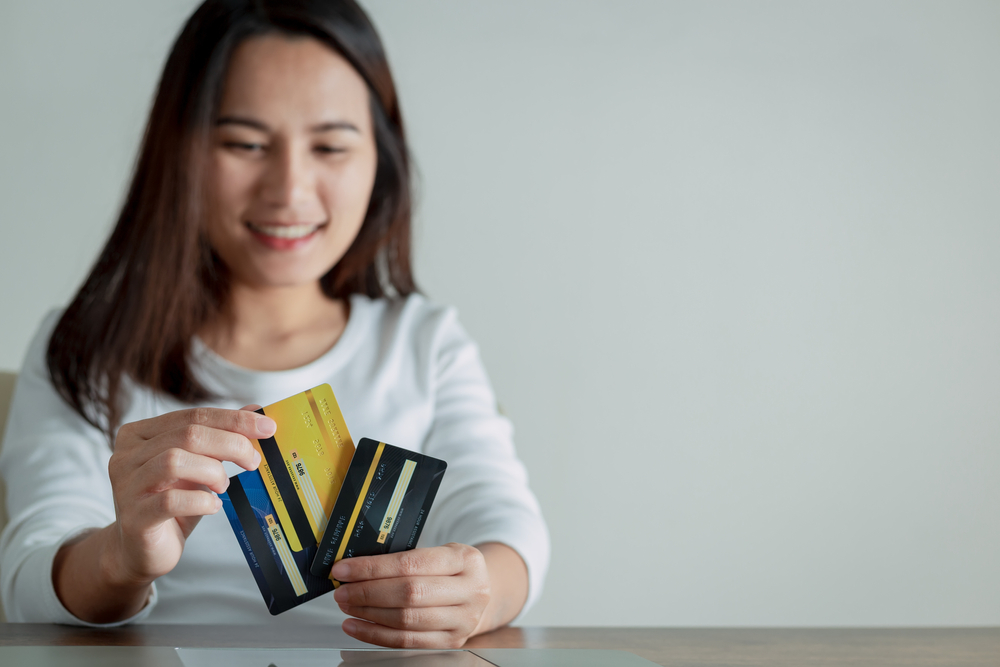 There are many reasons why you might think that your current credit card no longer meets your needs. For instance, your lifestyle and spending habits have changed, you want bigger and better rewards, you want to try a cashback card, or you're better off with a higher credit limit. Hence, the need to switch credit cards.
Switching cards with your issuer is an excellent and easy way to turn a card that isn't working anymore into one that offers the ideal perks or fees you need. If you're eyeing a credit card switch, this article will give you smart tips on how to do it, as well as an overview of the processes involved.
Why You Should Consider Switching Credit Cards
Switching credit cards may seem like a hassle at first, which is why you may be thinking of sticking with your current card instead. However, there are situations where getting a new card makes sense, such as if it can provide you with substantial benefits.
Here are four reasons why switching credit cards can be worth it for you:
1. Upgrade or increase your credit limit
Making a switch can give you the chance to upgrade or increase your credit limit, which may help improve your credit score and make it easier for you to get loans or help in an emergency.
2. Enjoy better rewards and perks
You can gain access to exclusive rewards and benefits, which can come in handy when availing services or shopping. These include travel perks, cashbacks, air miles, points, discounts, and more.

3. Get lower fees and better rates
If you're paying a hefty annual fee for your current credit card, it's a great time to switch to a new one—preferably a credit card with no annual fee and lower interest rates.
4. Transfer credit card balance
Balance transfer credit cards typically offer a low interest rate for a set period when moving debt from your current credit card.
Tips on How to Switch Credit Cards
Switching credit cards takes some organization and careful consideration. Here are some useful tips to keep in mind to make the entire process easier:
1. Determine the card you want.
Set your needs, preferences, and intentions before making a switch. Is your goal to change from a cashback credit card to a travel rewards card? Or are you prioritizing getting a card with no annual fee? Understanding why you're unsatisfied with your current credit card and knowing what you want to get out of a new one will help you find the best credit card for you.
2. Shop and compare to find the best card that suits you.
After deciding on what card you want, map out all your credit card options. Compare them with each other and find what sets each apart—from low-interest rates and no annual fees to better card benefits, such as the ability to convert straight purchases to installment, or a more generous rewards program. Avoid being drawn to tempting introductory rates since these will eventually expire.
3. Contact your credit card issuer to make an application.
Once you've found your prospective credit card, get in touch with the issuer and ask the right questions that will help you make a more informed decision. Here's a list of some topics that you may want to bring up during the conversation:
What's the interest rate on the new card?
What will be my credit limit?
Can I change or upgrade my credit limit?
Am I eligible for sign-up bonuses or welcome gifts?
What is my current credit score?
How will switching affect my current credit score?
What will happen to my rewards points after switching?
What should I do with the balance on my current card?
4. Pay off your balance before closing your old card.
There are different methods to paying off your balance. If you have low cash flow at the moment, only make minimum payments each month. If you're in a better financial situation, you can pay more than the minimum.
Lastly, if you have good or excellent credit, apply for a balance transfer, which can grant you lower interest compared to the paying the finance charges.
5. Take note of your balance transfers, if any.
Balance transfers involve moving your existing credit card balance to another card. It's best to get the balance transfer process started as soon as possible. Note that your new issuer may either approve the full amount or only part of your balance transfer. This depends on their transfer limits and your credit limit.
Once the transfer is approved, the issuer will facilitate the payoff of the existing balance.
6. Transfer all auto-charge payments or direct debits.
Once you have your card, transfer direct debits from your old card onto the new one to cover payments such as bills or subscriptions. Remember to close your old card or cancel all direct debits. To ensure you don't pay twice for any bills or other payments, regularly check which standing orders and direct charges which are scheduled to be paid from your new credit card.
Make the Switch Without a Hitch
Switching credit cards is a straightforward process. A credit card switch is not the same as applying for a new credit card, which can be more complicated. Since you're simply making a switch, you already have a good idea of what your old card lacked, which serves as a basis on what kind of perks, rewards, or fees you should expect from your new card.
Experience the benefits of credit cards with RCBC Bankard's wide range of cards, suitable for any personal, travel, dining, and shopping need. Make the switch or apply for a new card today!