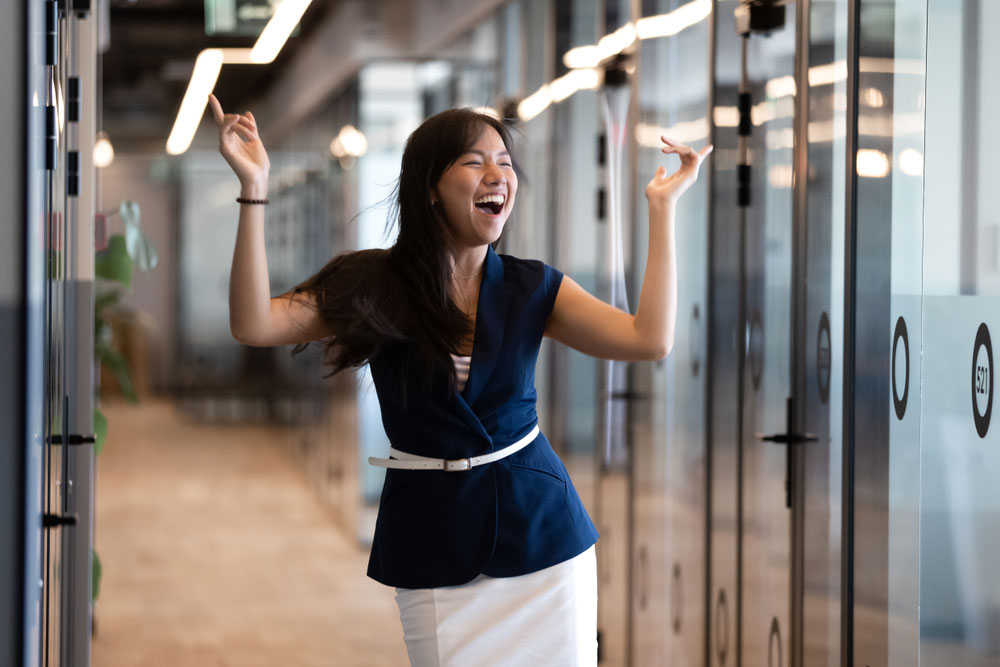 At the end of every year, Filipinos anticipate something other than the Christmas season itself. More employees are energized to work come December. Why? If you're thinking of the much-awaited 13th month pay, then you're right!
Filipinos are known to be family-oriented people, which is why you will often see the 13th month pay spent on the following:
Noche Buena
Bills payment
Savings or investments
Personal expenses
A lot of employees do not know how to compute their 13th month pay. However, the law mandates that everyone should know the proper formula for its computation. But, before that, it's important to understand first what 13th month pay is.
What is 13th Month Pay?
A 13th month pay is a mandatory benefit required from employers, given to all rank-and-file employees who worked for at least one (1) month within the calendar year, regardless of the nature of employment.
The original version of the law that President Ferdinand Marcos signed in 1975 stated that the benefit was limited to employees receiving a basic salary of less than PHP 1,000 a month. However, in 1986, President Corazon Aquino issued Memorandum Order No. 28, which removed the salary ceiling of PHP 1,000 and revised other guidelines.
How to Compute Your 13th Month Pay
The formula to compute 13th month pay is simple. Divide the total basic salary earned for the year by 12 months.
Formula: Total Basic Salary Earned for the Year ÷ 12 months = 13th Month Pay
Example:
| | | |
| --- | --- | --- |
| Month | Attendance | Monthly Salary |
| January | No Absence | PHP 15,000.00 |
| February | No Absence | PHP 15,000.00 |
| March | No Absence | PHP 15,000.00 |
| April | No Absence | PHP 15,000.00 |
| May | On Maternity Leave | No Salary |
| June | On Maternity Leave | No Salary |
| July | No Absence | PHP 15,000.00 |
| August | No Absence | PHP 15,000.00 |
| September | 3 days leave with pay | PHP 15,000.00 |
| October | 3 days leave with pay | PHP 15,000.00 |
| November | 2 days leave without pay | PHP 13,620.69 |
| December | No Absence | PHP 15,000.00 |
| | Total Basic Salary Earned for the Year | PHP 12,385.0575 |
A female employee earning a monthly salary of PHP 15,000.00 and was on maternity leave for 2 months and on vacation leave without pay for 2 days will have a proportionate 13th month pay worth PHP 12,385.0575.
On the other hand, if you worked for the entire year, you'll get a month's worth of your salary for your 13th month pay.
Common Questions and Answers about 13th Month Pay
1. Who are covered by or entitled to the 13thmonth pay?
As mentioned, all rank-and-file employees are entitled to this benefit, regardless of their employment status.
2. Are there employers who are exempted from providing 13th month pay?
Under PD 851, employers exempted from paying the 13th month pay are the following:
a. The Government and any political sub-divisions, including government-owned and controlled corporations, except those operating as private subsidiaries of the Government
b. The employers that are already paying the employees' 13th month pay or its equivalent
c. The employers of those in the personal service of another concerning such workers
d. Employers of those paid on pure commission, boundary, or task basis, and those paid a fixed amount for performing specific work, not respective of the time consumed in the performance thereof
3. Are maternity leave benefits included in the computation of 13th month pay?
No. Maternity leave benefits are not included in the calculation of 13th month pay.
4. What is "basic salary"?
The basic salary includes all earnings paid by an employer to an employee for their services. However, it does not include allowances and benefits like unused vacation and sick leave credits, overtime, premium, night differential, holiday pay, and cost-of-living allowances.
5. When should it be paid?
The 13th month pay should be given before or not later than December 24 of each year.
6. Is the 13th month pay taxable?
Under the Tax Reform for Acceleration and Inclusion (TRAIN) Law, 13th month pay is taxable if it exceeds PHP 90,000.00.
7. Are resigned, separated, or terminated employees still entitled to 13th month pay?
Yes. Resigned or terminated employees are still entitled to the benefit even if they left before the time of payment of the 13th month.
8. How to compute the 13th month pay of a resigned, separated, or terminated employee?
A resigned, separated, or terminated employee can compute their 13th month pay using the same formula. For example, if an employee's basic salary is PHP 15,000.00 and they worked from January to September, their 13th month is equal to 1/12 of his total basic salary earned during that period.

9. When is the 13th month pay given to resigned or terminated employees?
A resigned or terminated employee's 13th month pay is given as part of their back pay or final pay. If you're a resigned or terminated employee and your 13th month pay was not included in your final pay, you may call the Department of Labor and Employment's (DOLE) 24/7 hotline at 1349. You may also fill out the DOLE online query form.
Wise Ways to Spend Your 13th Month Pay
Now that you know the who, what, when, and why of 13th month pay, here are some ways to spend it.
• Put it in your savings or enroll in an emergency fund
Saving the 13th month pay in the bank may not be the first choice for some, but if you're looking for a wise way to spend it, it's not to spend it at all. Instead, put it in your savings or emergency fund, where you'll be able to use it for unexpected events.
• Invest it
Investing is another way to spend your 13th month pay. It may be unconventional, but knowing that you're saving up for your future is a great way to prepare and move towards financial security. Some examples of investments you can put your money in are:
1. Mutual Funds and Unit Investment Trust Funds – You can start as low as PHP 1,000 and expect minimal risks.
2. Stock Investments – This is a high-risk, high-reward type of investment, so make sure you know how the stock market works.
3. Pag-IBIG or SSS Investments – Investing in government-related funds ensure your money's growth for the main reason that a country will always have a government. You can start for as low as PHP 500.
• Open a small business
Another great way to grow your money is to start a small business. Starting a business is not easy, but it can be very rewarding through hard work and dedication. However, not all businesses succeed, so be cautious and study your business model well.
• Use it for insurance
There's no better way to safeguard yourself and your family's future than to be insured. So, apply for life insurance, health, accident, and others.
• Spend it on yourself
Aside from a spa or a mani-pedi day, try to spend it on a self-love kind of investment. Enroll for a short course of a hobby you want to start, a mental health check with your psychologist or psychiatrist, and anything else you want to do for personal growth.
• Go and travel
See the sights, feel the vibe, relax, and release with a getaway. Not only is traveling a good experience in terms of cultural awareness, but it's also great for mental relaxation. Unwind with the holiday vibe.
• Pay off your debts
The 13th-month pay usually means a reward for all your hard work during the year. While this is true, you can't neglect your debts and bills as they have repercussions. For example, unpaid credit card bills can lead to higher interest rates, suspension, damage to the credit score, and legal action.
A Reward for Your Hard Work
There's always a certain element of happiness whenever someone talks about 13th month pay. However, it's easy to lose track of your expenses, so spend your 13th month wisely.
As an added tip, if you need to maximize your 13th month pay, remember that using a credit card for your budgeted expenses can actually help you get more for your purchases. For instance, RCBC Bankard credit card has numerous offers where you can get freebies or discounts at numerous establishments both online and in-store. Payments can also be spread out because of their Buy Now, Pay Later and 0% Installment programs. In addition, you'll also earn rewards points for your purchases which you can exchange for shopping vouchers. If you do not have a credit card yet, RCBC Bankard assures you step-by-step assistance, from credit card application to credit card releasing. They have a wide range of cards suitable for any need, paired with amazing perks and benefits to assure the best experience. Apply now!