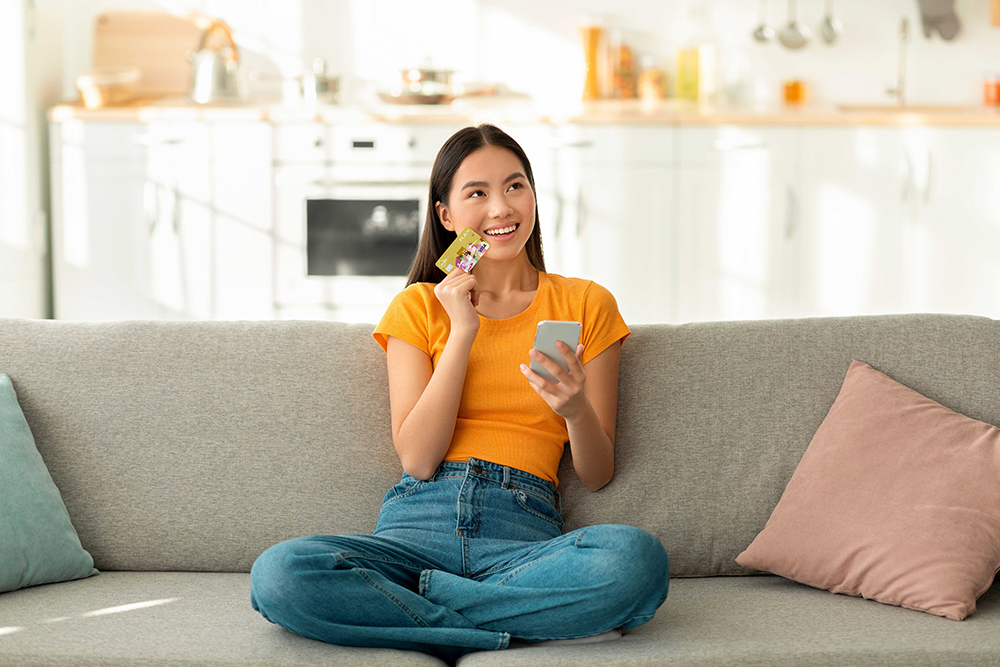 Credit card companies offer different types of credit cards that cater to a wide range of lifestyles. Yet each credit card is unique. Some cards suit people who opt for high credit limits, while others are great for those who prioritize credit card rewards and cash rebates.
If you're planning to get your first credit card, you want one that aligns with your spending habits and financial goals without stressing you out with exorbitant fees and interest rates.
Things to Look for in a Beginner Credit Card
Before applying for your first-ever credit card, it's essential to know its various elements that will allow you to compare different credit cards properly. Then weigh the pros and cons of each card and choose one that accurately matches your lifestyle and financial situation.
Here are seven features to look for in beginner credit cards:
 Minimum payment
The minimum payment is the lowest amount you can pay monthly while keeping your account in good standing. Paying the minimum amount on your credit cards per billing cycle helps you steer clear of penalties, late fees, or derogatory marks on your credit report.

Banks in the Philippines typically require a monthly credit card payment that ranges from 3% to 10% of the amount due. Knowing the percentage of your minimum payment gives you an idea of how much from your monthly budget will go to repaying your credit card. If you feel it's too high, you can shop for a card with a lower minimum payment requirement.
 Interest rate
Credit card payments come with interest rates, which card issuers charge in exchange for borrowing money. Any amount paid less than the monthly bill results in interest charged on the unpaid balance. Until you fully pay off your credit card's outstanding balance, it will continue to incur interest.

Card issuers offer introductory interest rates, which are lower than their actual annual percentage rate (APR). You can use this feature to your advantage when you first apply for your card, but bear in mind that the APR will eventually increase later. When comparing credit cards, see how long the introductory rates last and the change in their interest rates when the period expires.

Compared to the APR of other cards, the best possible beginner credit card may cost you the lowest interest in the long run.
 Fees and additional charges
Multiple service charges accompany credit cards. During your credit card application, read through the terms and conditions to know the full list of credit card fees applicable to you.

It's best to look for a credit card with no annual fee, helping you cut costs and save more money. Credit cards with no annual fees are great ways to experience the credit card company's services and rewards program without committing to an upfront fee.
 Late payment and grace period
Credit card issuers charge late payment fees when you miss your payment deadline. When it comes to credit card fees, you'll have to pay approximately Php850 or more on top of your credit card expenses with each payment deadline missed. As such, it's crucial to be punctual in making payments to avoid penalties from stacking up.

Fortunately, you can have a grace period to settle your account even after the deadline. A grace period refers to how much time you have left before a finance charge is applied. However, you may not have this benefit if you have a pending balance from the previous month.

Compare each issuer's late payment fees and grace periods when shopping for a credit card. These two factors are essential if you want more leeway in paying your credit card bill.
 Rewards and perks
Other than finding a financially manageable credit card, look for one that comes with a rewards program, too. There's a wide selection of rewards you can choose from, but most include cashback or reward points you can exchange for goods from certain shops.

To make the most out of your credit card rewards, compare different cards and select one with a rewards program most suitable to your lifestyle and preferred brands and shops. For instance, if you're planning to use your card frequently for online purchases, then look for a credit card that offers online shopping points or rewards.
 Installment payment option
Also referred to as a deferred installment plan, an installment payment plan is a payment arrangement involving monthly payments for purchases made. Instead of paying your credit card bill in full, you can pay for your purchases in equal amounts over several months.

Fortunately, credit cards partner with different brands and retailers that offer interest-free installment payment options. RCBC Credit Card, for instance, offers its 0% installment program Easyterms with brands like Abenson, Ansons, Power Mac Center, and more.

All RCBC credit cards also come with the UNLI 0% Installment feature, which lets you convert purchases to zero-interest installments for three months.
 Virtual card
Although not necessary, adding a virtual credit card can help make online shopping more convenient. A virtual card is a digital version of your credit card that makes online transactions more accessible and secure. Card providers use strong and updated encryption for virtual cards, making it difficult for cybercriminals to steal your credit card account details.
The Right Beginning with the Right First Credit Card
When it comes to choosing the best credit cards for beginners, there's no one-size fits all approach. Finding the right credit card boils down to what's most suitable to your financial capacities, lifestyle, and personal preferences.
If you're looking to acquire your first credit card, RCBC Flex Visa is the right choice! From its budget management system to travel benefits and rewards, RCBC Flex Visa can meet your purchasing needs while helping you manage your finances and gain rewards.
Interested in getting a flexible credit card? Apply now and contact us for more details!