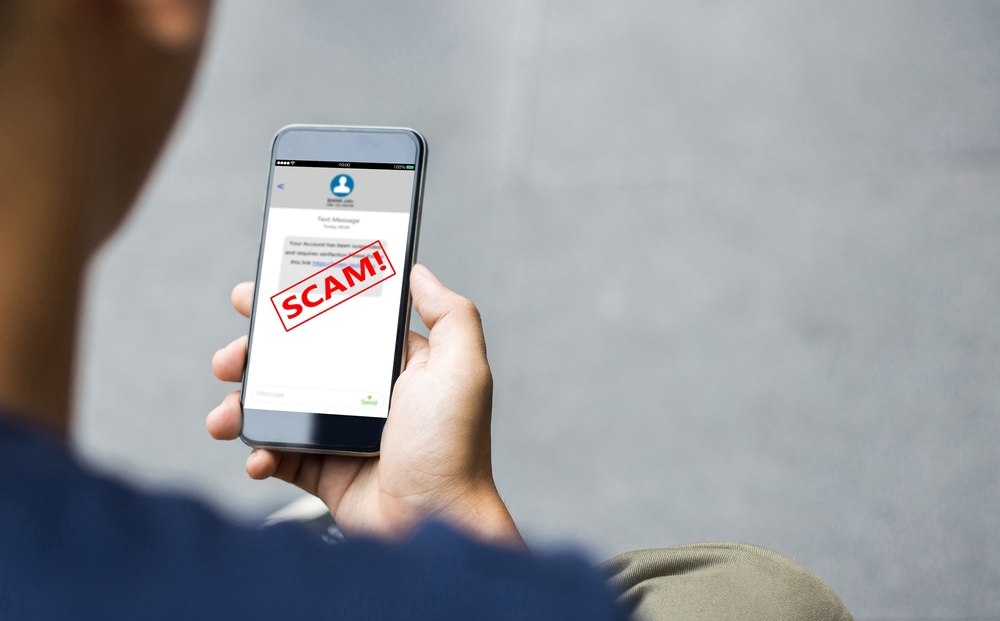 "Congrats! You won 1M pesos! Click here to receive your prize." Are scam texts like these flooding your inbox? You're not alone.
Many network subscribers complain of the increasing number of scam text messages, usually containing fake job offers, sham lucky winners, and bogus money-making schemes. To make matters worse, these SMS have started mentioning recipients' full names, nicknames, and even preferred pronouns.
Understandably, those who receive these messages feel more anxious about their privacy and security. If these scammers can find out your name, what other information can they dig up about you?
Protecting your digital information is crucial to guard against spam SMS and other cyberattacks. So, how do you stop spam text messages on your devices?
How to Spot a Spam SMS
A spam or scam text message is any unwanted or unsolicited communication, usually sent in bulk. They typically come from unknown numbers or as robotexts sent by auto-dialers. You can tell if a text is spammy if it says that you won an unknown contest, offers you questionable jobs or products, or notifies you of a delivery you didn't order.
Reports show how a scam text message encourages you to click on suspicious links to receive offers or prizes. These URLs may lead to supposed gambling or Bitcoin investing sites that ask you to sign up and provide information. They will then use these details to scam and extort money from you.
Who's Behind The Spam Texts?
According to the National Privacy Commission (NPC), included names in spam messages "may have been manually or automatically scraped by scammers from certain apps."
Meanwhile, PLDT and Smart's executive mentioned how their internal investigation revealed two formats of names being used: one from GCash, a fintech app, and the other from Viber, a messaging app.
Both parties explained how scammers could harvest names from such apps. In GCash, a user's full name and initial surname are shown when someone sends them money through the app. On Viber, a user's name in the app is displayed when someone tries to send them a message.
The NPC adds that such texts don't come from data aggregators or data-collecting organizations and sources. Rather, the scammers manually send the messages using prepaid numbers and by subscribing to unlimited text promos.
What to Do When You Receive Spam SMS
With the surge of scam text messages among network subscribers that has now gotten worse, telcos assured everyone that they are exerting all efforts to block and quash spammers and scammers.
The NPC said that major telcos are implementing and improving their SMS fraud detection tools like URL blocking, sender IDs, ID registration, keyword filters, spam filters, and whitelisting. These measures help reduce, if not completely eliminate, the spam texts you receive.
Officials assured network subscribers that the Data Privacy Act protects their names and cellphone numbers. They also reminded the public how the Unauthorized Processing of Personal Information, like how scammers obtain their data, is a criminal offense.
However, scammers continue to discover more advanced ways to do their criminal activities. So until then, users must find ways to protect themselves. The following are ways on how to stop spam text messages:
Do not respond to texts if they come from unknown people or organizations. By replying, you confirm your phone number is active.
Do not click on suspicious links, as it exposes your information to data miners. Additionally, note that banks and credit card companies have already stopped including clickable links in all forms of communications, per the Bangko Sentral ng Pilipinas (BSP) Memorandum No. M-2022-015. This means that if a text claiming to come from a bank contains a link, you can immediately assume that it's a scam SMS.
Manually block and report the number if the text evaded your telco's auto-blocking feature.
Take a screenshot and report the SMS and number on the NTC or Globe website. Email Smart at cybersecurityincidents_customers@smart.com.ph or the National Privacy Commission (NPC) at reportsmishing@privacy.gov.ph.
Always log out of your mobile banking and e-wallet apps after every use. Doing these will go a long way to prevent unwarranted access to your banking accounts and information.
Protect Yourself, Don't Click on Suspicious Links
The suspicious links in fake messages usually contain codes that can encrypt your files or lead you to scam sites. The best way to stop spam text messages like these is to block, ignore, and report them immediately to the authorities and your network provider.
Learn more about cybersecurity and how to protect your digital information. Be mindful of the apps you use, especially for online and mobile banking. Ensure that they come from legitimate sources or companies before downloading and installing them on your devices or have advanced security features like the RCBC Digital app.
Easily access your card information, statements, and recent transactions safely and securely. The RCBC app now requires device registration and biometrics log-in for additional security, so only you can access your accounts through your devices.
Apply for an RCBC credit card today and register your account in the RCBC Digital App.