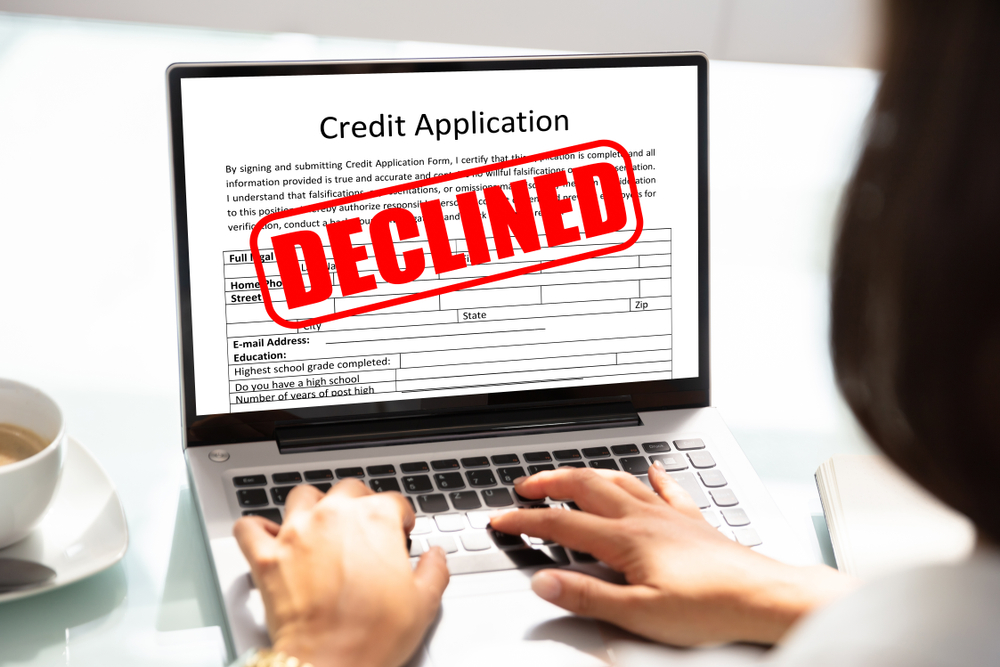 A credit card is a great thing to have when you want to secure your finances, but applying for one isn't that easy. Having your credit card application denied can be greatly inconvenient and a bit of a bummer since it gets in the way of your plans, especially when you've been trying to get your hands on it for months.
At this point, you may be asking, "why do I keep getting denied for credit cards?" Different factors come into play when the bank analyzes your application. Some financial institutions may even have additional criteria, but know that you can always submit another application or consider a different card issuer.

What to Do If Your Credit Card Application was Denied
Getting your credit card application denied isn't the end of the world. You can still do a few things and not give up hope. Here are some tips to keep in mind for next time.
1. Check your credit card application status
Banks that issue credit cards will normally contact you to update you on your application's status. But if three weeks have passed without a word, you can reach out to them instead.
If available, you can check the status online through their official website. Otherwise, you can reach the bank through their available communication channels. RCBC, for instance, can be reached through call, email, and even our Facebook, Instagram, Twitter accounts.
2. Ask why you've been rejected
Once you confirm that your application was denied, you can follow up and ask why your application didn't pass. Remember that many factors affect your credit card application, like having a bad financial history or low income.
Ask your issuer if they can provide more information about your application and why you were rejected. This will help you improve your next application and avoid making the same mistakes.
3. Wait before you reapply
If you're wondering how long you can wait to apply for a credit card after being denied, know that sending another application too soon after you just got denied can look bad on your end.
Generally, you should wait around six months before you try to submit a new application. This can help you avoid building bad credit scores in a short amount of time, which can also harm your chances of approval.
4. Check your credit report
While you're waiting to send another application, take this as an opportunity to look at your credit health. Ask your bank for a copy of your credit report from the Credit Information Corporation. This will show your entire financial management history so you can spot any signs of debt and poor spending habits.
If the report shows a history of poor financial management, such as high credit card debt or multiple loan defaults, it does not reflect responsible credit card use. It may be time to improve your overall records by kicking bad spending habits and making a concrete plan to use your credit card wisely.
5. Apply for the right credit card
Not all credit cards are the same, nor give the same benefits. Before you send your credit card application, make sure to choose the right one that fits your needs. You can make your decision based on what you will use the credit card for, be it lifestyle needs, improving your budget, or maintaining your financial health.
Frequently Asked Questions on Credit Card Application
1. What does it mean when your credit card application is under review?
A pending application generally means that your issuer hasn't had the chance to deny or approve you for a credit card yet. In this sense, it means that they are still trying to analyze your application before deciding.
2. How to check credit card application status?
You can message the issuer through their official communication channels. Usually, an agent will send you a reference number that you can use to follow up your application.
3. How to cancel a credit card application?
There is typically a set amount of time before you can withdraw your credit card application after submission. Assuming it hasn't passed this timeframe yet, you can simply call your bank and say that you want to cancel your application.
4. How long does a credit card application take?
Credit card applications can take anywhere between 7 to 10 days to process, depending on the issuer. The process may also be delayed for different reasons. When this happens, it can take around 14 days before your application is approved or denied.
Apply for the Right Credit Card for You
Owning a credit card can have a lot of advantages if you know how to use it responsibly. But to do so, you also need to know what type of credit card you are applying for and which one works best to help you meet your financial goals. If not, you risk the chances of going into even more debt.
When applying for a credit card, getting one from a reliable insurer is always the best choice. Make the switch to RCBC today and enjoy easy approval for your credit card application in the Philippines.