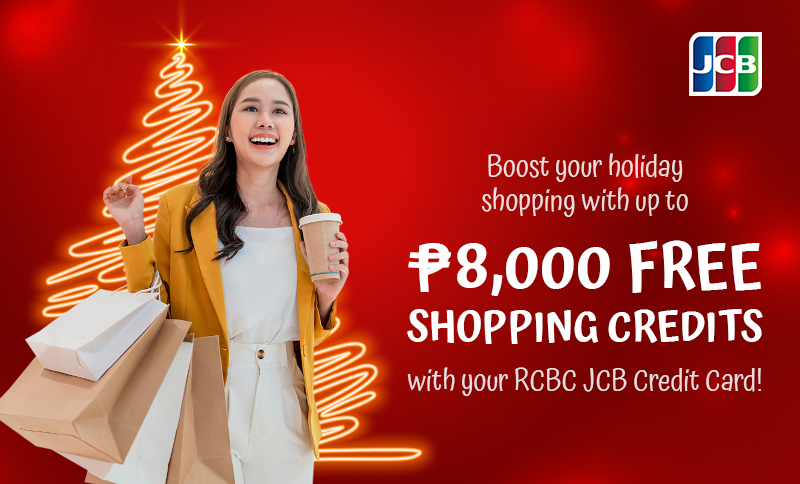 PROMO HIGHLIGHTS:
Register online at https://cloud.marketing.rcbcbankard.com/spendany-jcb and provide your Card Embossed Name and the first 8 & last 4 digits of your qualified RCBC JCB Credit Card.
Simply shop anywhere or make UnliPay transactions! Make a cumulative card usage of at least ₱50,000 from now to January 31, 2023. 
Keep using your RCBC JCB Credit Card to earn more Shopping Credits! You can earn a maximum of ₱8,000 Shopping Credits during the promo period.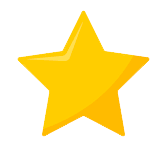 Plus, get a chance to win an iPhone 14 Pro Max, MacBook Pro, ₱20,000 Shopping Credits, 75-inch Samsung Smart TV, or a 5D & 4N Trip for 2 to Japan in the weekly raffle draw!
Know more about LIVE LIFE UNLIMITED Grand Raffle Promo here.
PROMO MECHANICS

The RCBC JCB Credit Card Spend Anywhere Promo ("The Promo") is open to all the RCBC JCB Credit Cardholders ("The Cardholder") who are recipients of the promo mailer.
Promo Period: December 5, 2022 to January 31, 2023 ("Promo Period").
Registration Period is from December 5, to January 15, 2023 only.
To qualify for the promo, the Cardholder must register online at https://cloud.marketing.rcbcbankard.com/spendany-jcb and provide the following information: Card Embossed Name and First 8 & last 4 digits of the qualified Card ("The Card").


The cardholder must only register ONCE within the specified period and ensure that correct details are entered. Registration with an incomplete card number and misspelled name will not be approved.

The Principal Cardholder must have updated contact details with RCBC Credit Card/ RCBC Bankard Services Corp., and by registering for the promo, the cardholder agrees to receive SMS/text messages or e-mails, and freely consents to process his/her personal information in relation to the promo.

To earn the free Shopping Credits ("The Reward"), the cardholder must use his/her qualified Card within the promo period and make a minimum single-receipt or cumulative spend in any of the following types of transactions:
Retail Transactions – Online, POS-Based, International, Domestic, Straight or 0% Installment
Reward to be received by qualified cardholders will be based on this table:
| | |
| --- | --- |
| Cumulative Required Spend | Reward / Free Shopping Credits |
| Php 50,000 to < Php 100,000 | Php 1,000 |
| Php 100,000 to < Php 120,000 | Php 2,000 |
| Php 120,000 to < Php 150,000 | Php 2,500 |
| Php 150,000 to < Php 200,000 | Php 3,000 |
| Php 200,000 to < Php 400,000 | Php 4,000 |
| Php 400,000 & above  | Php 8,000 |
The following transactions are excluded from the promo:
RCBC Credit Card's Installment Program availments such as but not limited to Balance Conversion/ Purchase Conversion, Cash Advance, CHARGE, Balance Transfer, Cash Loan, Your Cash! / Monthly amortizations from installment transactions or installment plan availment
All types of Auto-charge, Recurring bill transactions, Bills payment (e.g., Meralco, Telco), RCBC Credit Card's Fast BillsPay
Transactions from Casino/Gambling, Money Transfers, Quasi Cash, Member Financial Financial Institution, Political Organizations, Bail, Bond Payment, Wholesale & Distribution, Multi-level Marketing/Networking, MOTO (e.g., Fern, Amway, UNO, Herbalife, UHS/USANA, Suy Sing, Dyna Drug, Young Living, and the like.)
Remittance, Payment Services, Online Aggregators, POI Funding Transactions, & Mobile payment/mobile wallet (e.g., GCash, Lazada Top-Up, PayMaya, Grab/GrabPay, PayPal, PayMongo, Coins.ph, and the like)
Transactions with the following bearing the following merchant category codes: 4829, 6050, 6051, 6211, 6532, 6533, 6536, 6537, 6538, 6540, 6760, 8651, 9211, 9222, 9223, 9411,7995
Payments made to social media platforms, cloud service and software providers; transactions for business purposes
Subsequently cancelled or refunded transactions
RCBC Credit Card is dependent on the merchant category classifications assigned by acquiring banks of each merchant establishment to be able to identify qualified transactions, but RCBC Credit Card/ RCBC Bankard Services Corp. has the sole discretion to determine whether a transaction is classified for this promo.
Transactions made by the Supplementary cardholder are qualified as part of the Primary cardholder's spend.
The promo cannot be availed in conjunction with other ongoing promotional offers of RCBC Credit Card. Transactions that were already used to redeem treats or rebate or points multiplier from other RCBC Credit Card's, promotions. If found to have multiple availments, RCBC Credit Card/RCBC Bankard Services Corp. shall have the right to reverse the reward credited to the Cardholder's RCBC Credit Card account.
Reward will be credited to the cardholder's account on or before March 5, 2023.
Cardholder's RCBC Credit Card must be active and of good credit standing at the time of crediting of the reward, otherwise, the reward shall be forfeited.
Cardholders must examine their SOA for any errors related to the Promo (e.g. reward computation, non-awarding of reward). All questions and issues arising from the promo will only be accepted, within thirty (30) calendar days from posting of the reward, after which the promotion is considered conclusive.
Reward awarded are non-transferable and non-convertible to cash, however, it is treated as a credit or payment for purchases or any outstanding balance on the next statement cycle of the Card.
RCBC Credit Card/ RCBC Bankard Services Corp. reserves the right to reverse or adjust the reward awarded to the cardholder in the event that the qualifying transactions were disputed or cancelled at a later date, or if the transaction is found to be invalid or fraudulent, or a reversal of entry is made on any of the qualified transactions, or if there is erroneous posting of the reward.
In case of dispute but not limited to the Cardholder's eligibility, coverage of dates and fulfillment, RCBC Credit Card/ RCBC Bankard Services Corp's decision shall prevail, with concurrence of DTI.
DTI Fair Trade Permit No. FTEB-156871 Series of 2022