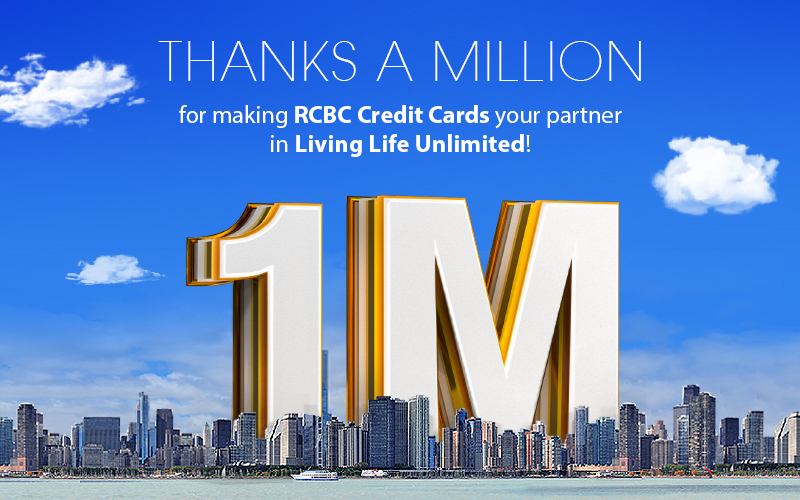 We're thrilled to share that we have crossed the milestone of issuing 1 Million Credit Cards.
From all of us at RCBC Credit Cards, thanks a million for your loyalty and trust!
We hope to continuously make you our happy cardholders.
We want to empower you to create more memories and enjoy new experiences with your RCBC Credit Card.
Providing you with the best credit card!
We've worked hard to get to where we are today and we will continue to give you the best products, solutions, and deals.
We've been recognized with the Credit Card Initiative of the Year - Philippines at the Asian Banking & Finance Awards 2023, Outstanding Digital CX at the Digital CX Awards 2023 by The Digital Banker, and the Best Credit Card Initiative, Highly Commended at the Retail Banker International Asia Trailblazer Awards 2023. We share all these achievements with you, our valued customers.
With the upcoming holiday season, you can look forward to more offers and enhanced benefits that suit your lifestyle and needs. For our latest offers, do check out our website regularly and visit our Facebook page at facebook.com/RCBCCredit.
We hope to give you a million reasons and more to keep using your RCBC Credit Card and live life unlimited!
*The Lowest FX Conversion Fee offer runs until November 15, 2023.
Terms & Conditions apply.