ADVISORY: Our emails and SMS no longer have clickable links.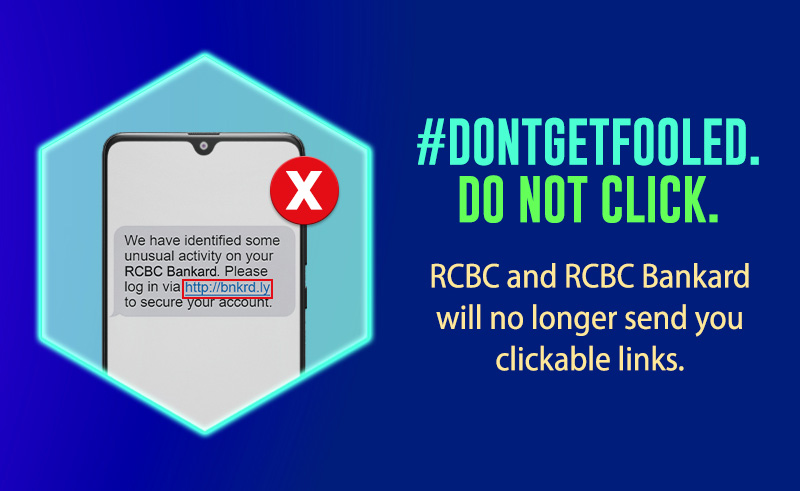 Together, let's keep your account secure.
Starting August 8, 2022, our emails and text messages will no longer contain clickable links to better protect your account against fraud attacks and scammers.
Here's a quick guide to help you identify a legitimate email from us: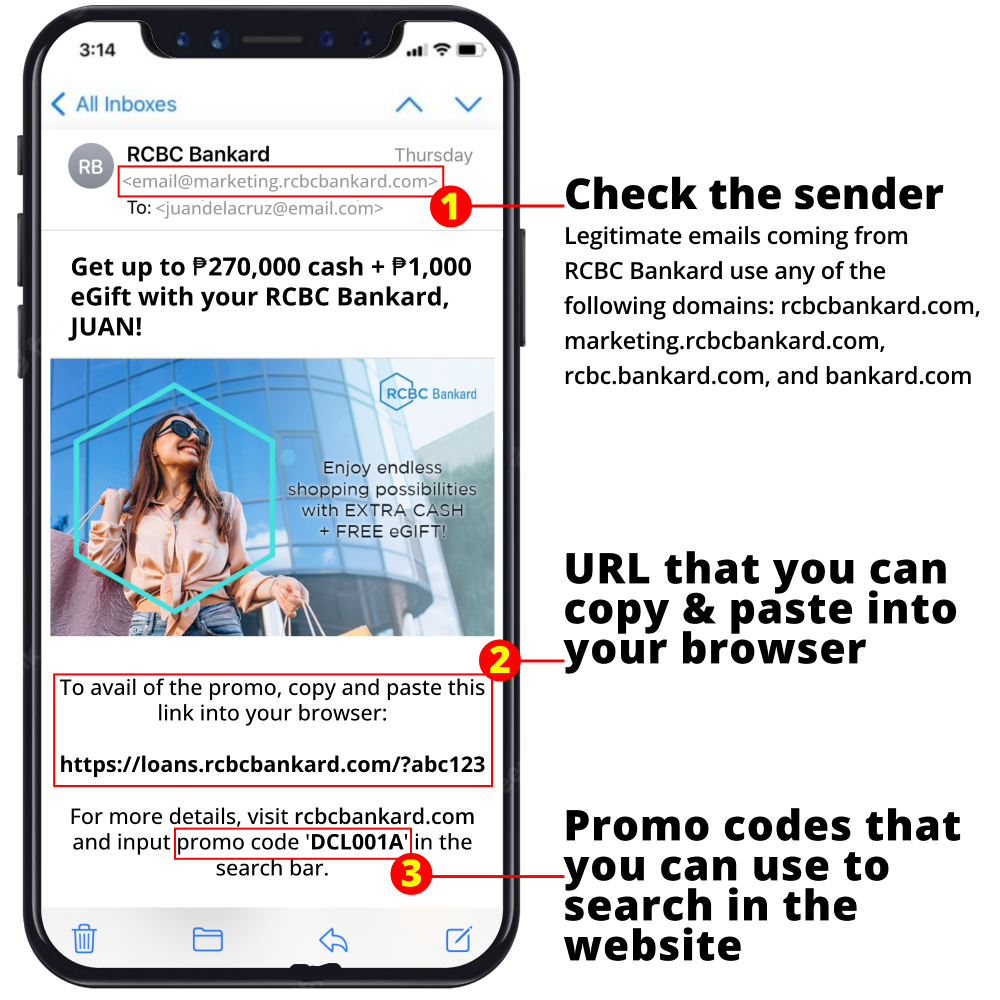 Keep your Card and account secure with these additional safety tips:
1. Keep your account details private.
NEVER share your one-time password (OTP) and three-digit CVV. RCBC Bankard will never ask for these via email, phone call, or text message.
2. Keep your information current.
Always check our SMS and email spend alerts so you can keep track of your card usage and immediately detect fraudulent activity. You can also monitor your transactions via our RCBC Digital app.
If you are not receiving SMS or email alerts, or if you have a new mobile number you'd like to use, please call our hotline to update your information.
3. Protect yourself online.
When doing online banking or shopping, only transact on official websites of banks or merchants. Do NOT use public Wi-Fi to shop, conduct financial transactions, or even check your accounts.
Immediately report any suspicious activity you may have noticed with your RCBC Bankard account by calling the RCBC Bankard Customer Service hotline at (02) 8888-1888.